THE SIGHTS & THE HIKES
Hong Kong is one of the most fascinating places on this planet, that's for sure. It is an energetic fusion of East and West. No other city boasts as many skyscrapers as the 7,000 that stand in Hong Kong. (New York, by comparison, has around 5,000 high-rise buildings) Yet at the same time more than 40 per cent of the territory are designated country parks. Consequently, Hong Kong is able to satisfy both aficionados of big cities and nature alike. (cf. to "the city and its islands" section for more photos)
Hong Kong's Highlights: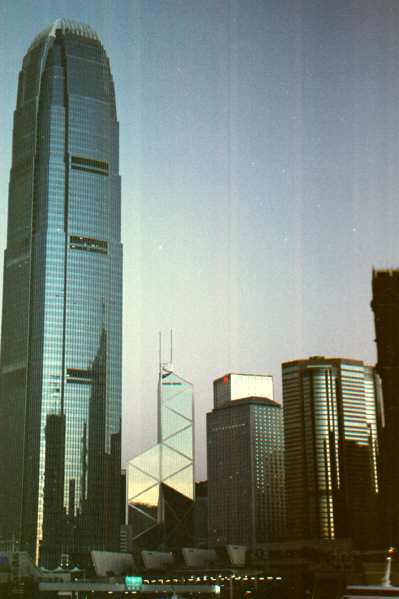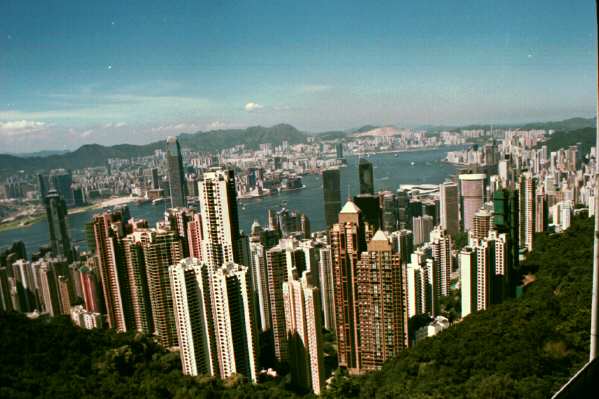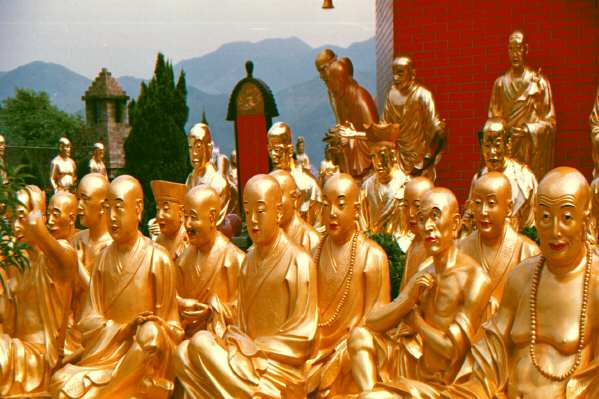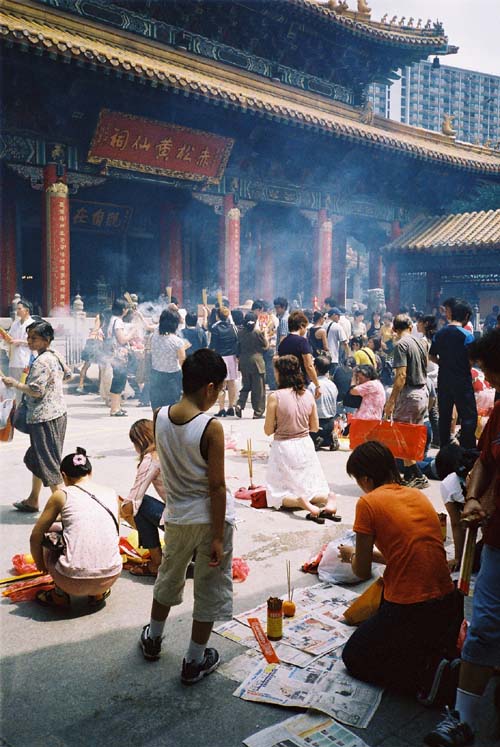 ...Sights
Day and Night Skyline Views, Kowloon
Victoria Harbour Typhoon Shelter, Hong Kong Island
Victoria Peak, Hong Kong Island
A ride on the Star Ferry, Hong Kong Island/ Kowloon
A ride on the tram, Hong Kong Island
A walk around Admiralty/ Central, Hong Kong Island
The Big Buddha, Lantau Island
Tai O, Lantau Island
Sai Kung, New Territories
The 10,000 Buddhas Monastery, New Territories
Wong Tai Sin Temple, Kowloon
Chi Lin Nunnery, Kowloon
These are just a few things that came to my mind instantly. There are of course more things to see and do in Hong Kong. Just walk around with your eyes and ears open...
...Outlying Islands
Lantau Island
Cheung Chau
Peng Chau
Lamma Island
Most of Hong Kong's outlying islands are worth a visit but if your time is limited try to visit the aforementioned islands. To get there take the ferries that debark from the outlying islands ferry terminal in Central.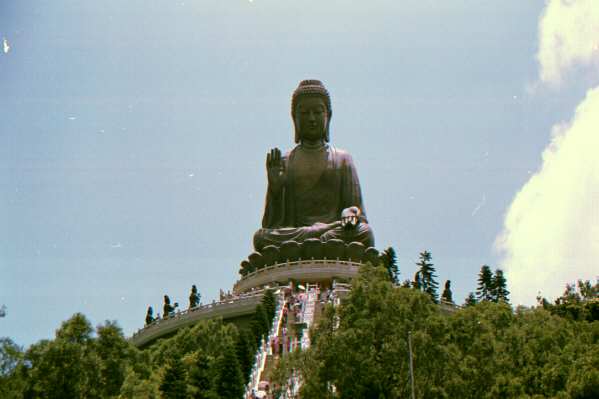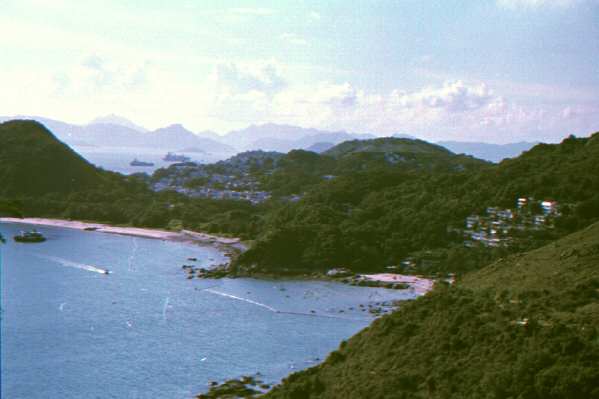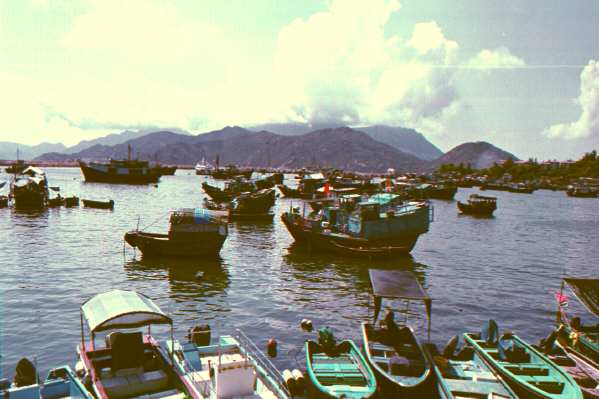 ...Hikes
Tai Long Wan, New Territories
High Junk Peak Country Trail, Kowloon
High Island Reservoir, New Territories
Keung Shan Road to Tai O, Lantau
The outlying islands listed under "Outlying Islands"
There are several good hiking guides that are available in Hong Kong's bookstores. The one that I have been using is published by the South China Morning Post ("Hong Kong Hikes"). The pages are lose so you can take only one trail description and don't have to carry a whole book around.

...Markets
Temple Street Night Market, Kowloon
Bird's Market, Kowloon
Stanley Market, Hong Kong Island
The many markets are definetely a distinct feature of Hong Kong that should be included in any traveller's itinerary.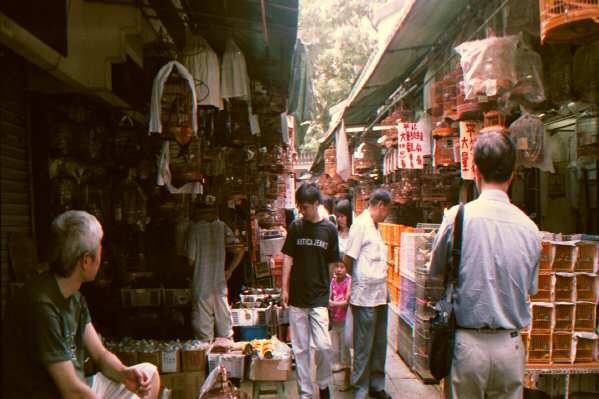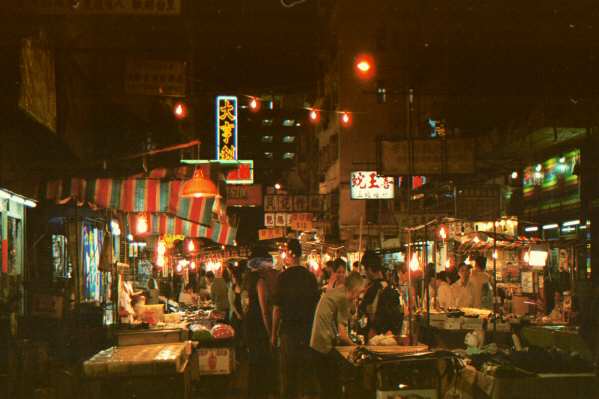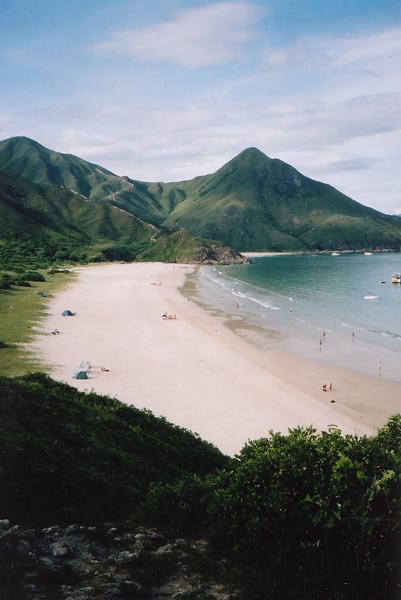 ...Beaches
Tai Long Wan Beach, New Territories
Cheung Sha Beach, Lantau Island
There are many beautiful beaches in Hong Kong but these two are definetely my favourites (although it takes quite some time to get there).

...Museums
Hong Kong Museum of Modern Art, Kowloon
Hong Kong Museum of History, Kowloon
If you are interested in visiting a museum in Hong Kong, pick a Wednesday (free admission) or any rainy day but don't go there on a clear day if you still have some outdoor activities on your list of things to do!
...Shopping Districts
Causeway Bay, Hong Kong Island
Tsim Sha Tsui, Kowloon
Mong Kok, New Territories
Hong Kong is a shopper's paradise. The opening hours are very customer-friendly so you can still buy the things you need after sunset and even on Sundays.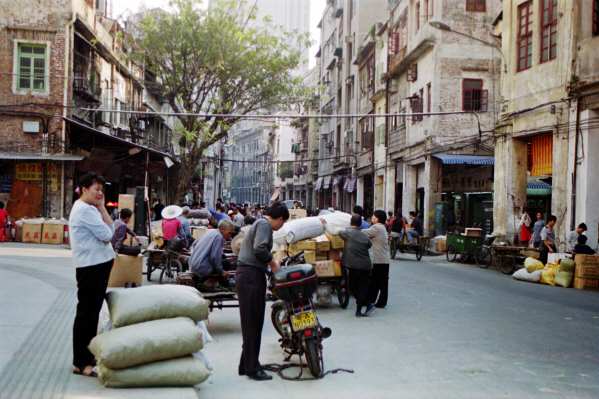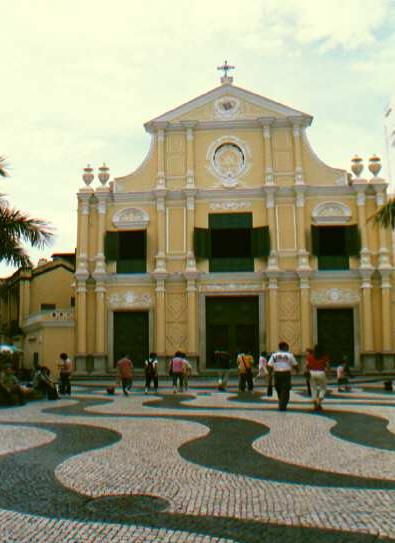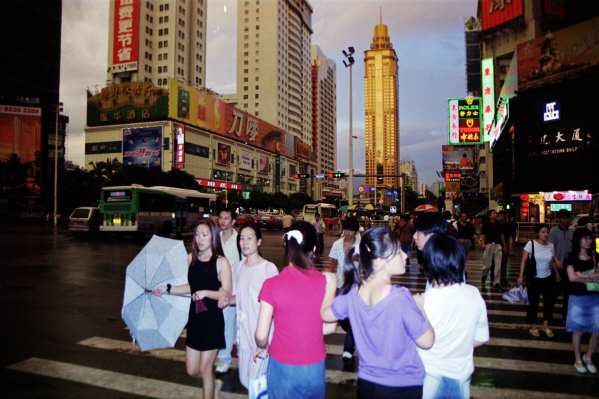 ...Day / Weekend Trips To Neighbouring Cities
Guangzhou (Experience the "real" China)
Macau (Old Portuguese Colonial Architecture, Gambling)
Shenzhen (No soul, no history, no beauty but bargain shopping and massages)
These three cities can be easily reached from Hong Kong by ferries, KCR and trains. In my view, Guangzhou is the most worthwhile of those trips if your time is limited. (cf. "China Photo Gallery" for more visual impressions)

------
Links:

Hong Kong Weather Forecast
HK Airport: Tourist Tips
HK Airport: See Hong Kong in a Day
Fotocommunity: Hong Kong
Shopping in Hong Kong
Pink Dolphins in Hong Kong
The Economist: Useful Phrases
The Hong Kong Hiker
Hong Kong's Information Services Department
Frommers.com: Hong Kong
Frommers.com: Guangzhou
Frommers.com:Macau
Frommers.com:Shenzhen
Guangzhou Tourism Guide
Macau Government Tourist Office
Travel China Guide: Macau